Better Solutions For Your Business Needs
We are a highly trained team of professionals who design web application software and develop customized accounting system and innovative integrated solutions.
Better Performance
E-Fildan consistently maintains high service levels and a phased approach to software development.
Leading provider of quality computer hardware and services.
We supply, install, repair, and maintain electronic equipment, including CCTV, PABX, computers, printers, internet, and network infrastructure.
Request a call back right now ?
E-Fildan Computer Software System, as a pioneer local software developer in Davao City, has a track record of satisfied clients not only within Davao City but also outside the city. Following a few years of software development, the company expanded into the supply and installation of electronic equipment such as CCTV, computers, printers, and Internet modems, as well as the repair and maintenance of these items.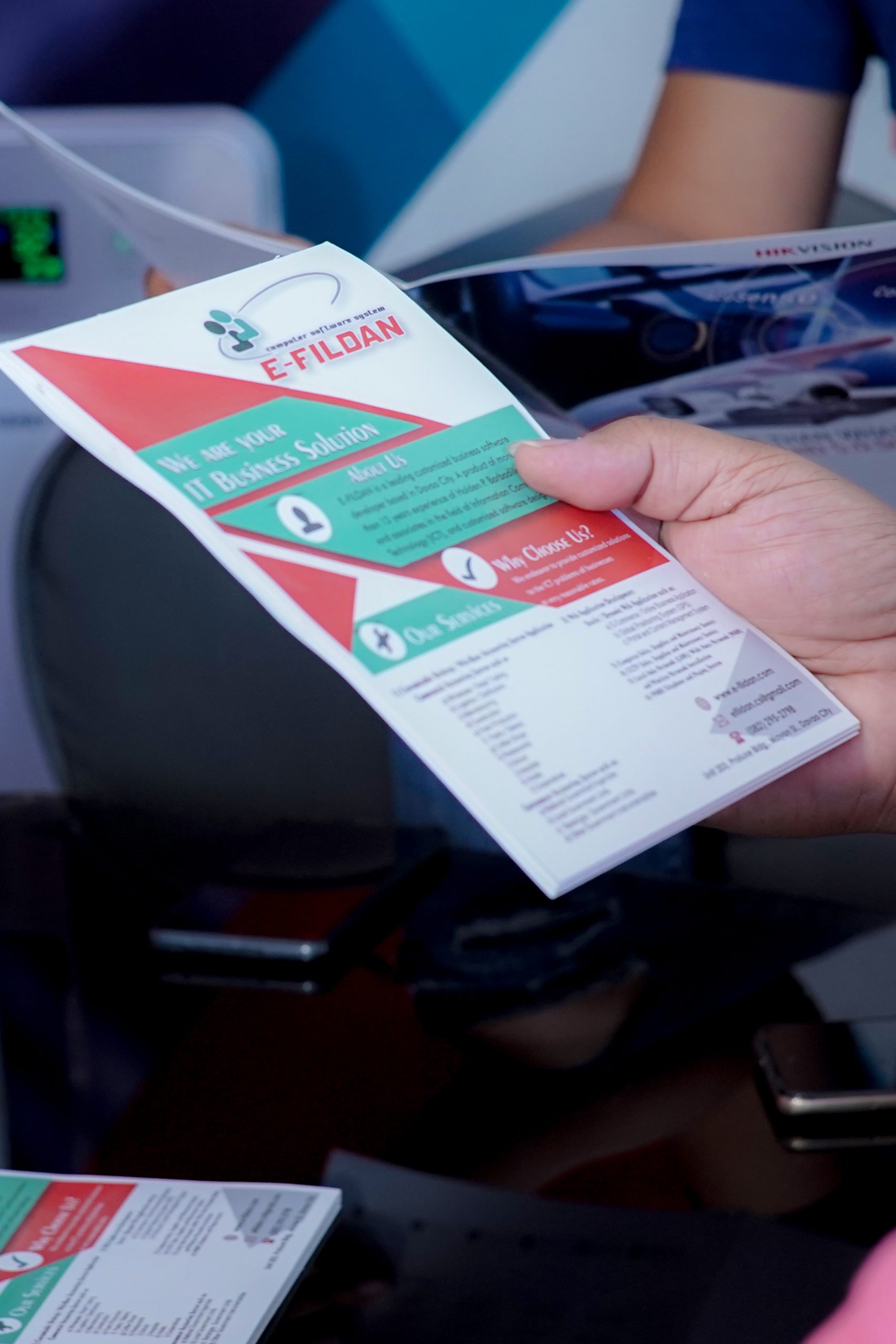 E-Fildan is committed to providing excellent service and ensuring complete client satisfaction. As a result of the challenges posed by the Covid-19 global outbreak, E-Fildan began developing online or web-based application, particularly Online Accounting Software which was launched in 2020, to meet the needs of other businesses opting to go online. The development of its mobile-based software is underway and is expected to be launched soon.
E-Fildan Computer Software System is a sole proprietorship, owned by Holden D. Barbadillo. It is located on the 2nd Floor, Unit 203 of Proluxe Building, Mayon Street, Davao City, Philippines. It was established in 2003 and has been in business for almost 18 years now.